Welcome to the
RoboSoccer game
This is the turning point in the soccer game. In the spirit of the old fashioned board games and by taking a step forward, we have exchanged the tabletop game for the team of robot players connected with an app on a durable soccer pitch. The goal is no different from a regular soccer match: to attack, defend, strategize, and score more goals than your opponent.
Grow to be a soccer master, discover new tactics to level up your skills and perform like a top soccer player.
We are ROBOlutionizing of how the soccer game is made.
RoboSoccer was designed to be your top game companion. RoboSoccer will excite you with robot performance, four hours playtime powered by a rechargeable battery, and quick folding pitch, all in a compact box. RoboSoccer is just perfect for a variety of indoor activities.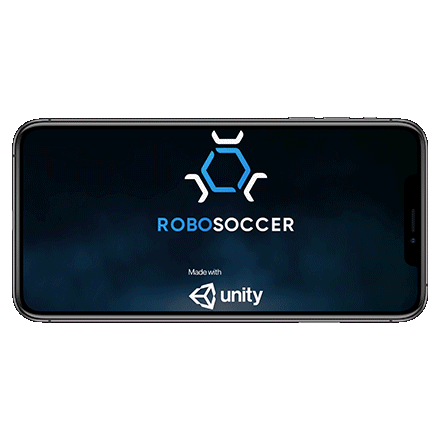 Dedicated App
Intuitive Interface
Easy to play
An exciting soccer entertainment in your hands. Simple to control any robot movement.
Easy to pick up and fun to play application makes any matches simple but unique and exciting in every inch of the game.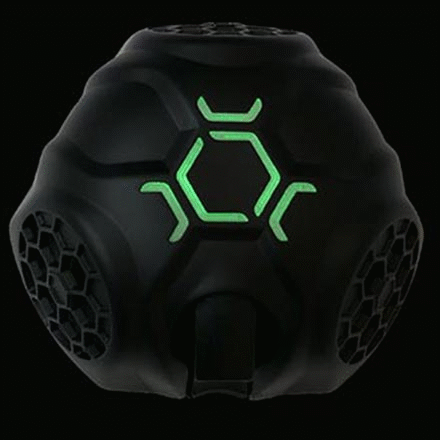 Customize your player
Feel unique and legendary
Personalize your player to contrast with opposing players. Select the color of the robot and stand out from other players.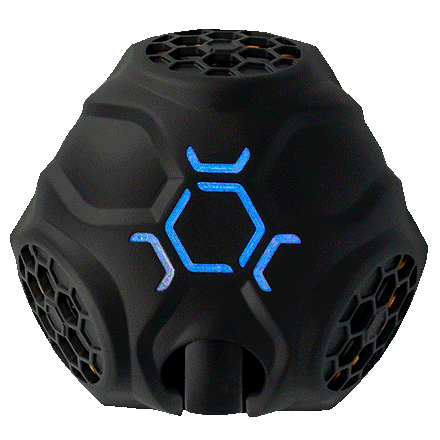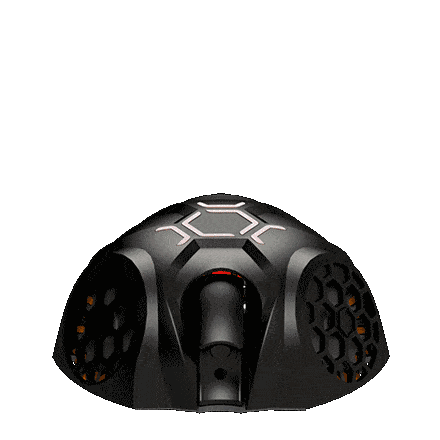 High mobility
Go in any direction
Each player is equipped with three Omni wheels enabling to move on every direction. Pass and dribble around opponents, aim and shoot the goal.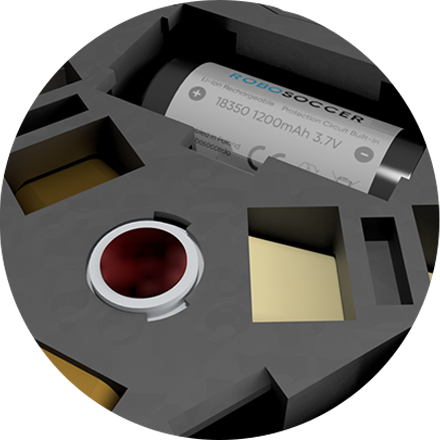 Play as long as you like
Quick changing batteries
Two (Li-Ion) batteries impact very long working time. 1200 mAh capacity allows long hours of play.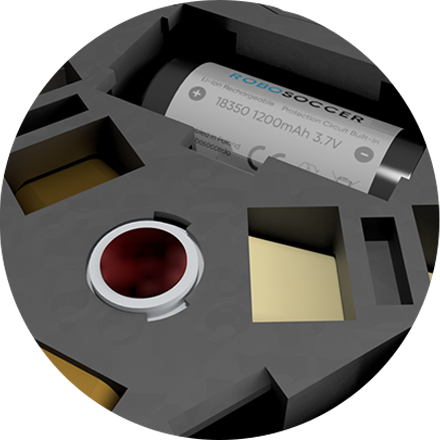 The shooting attribute
Find the situation to shoot the goal.
Smooth dribbling, grabbing, kicking, and the ball's trajectory control is carried out by lifting mechanism. The shooting head can kick the ball flat or a tan angle.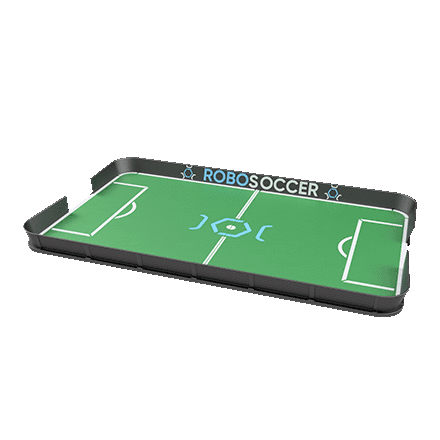 Folding pitch
To take anywhere
Quick folding pitch makes the game portable and easy to carry or transport. Play a spectacular match anywhere at any time.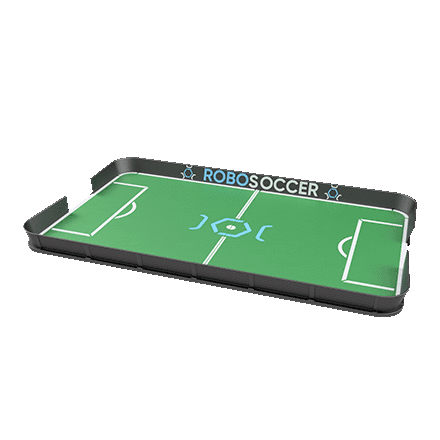 Soccer as real as it gets
What is in the box?
Every RoboSoccer kit comes with a folding pitch, interactive gates equipped with LED backlight, two robots fitted with 2 batteries, two gamepads, chargers, and reusable box to store your set safely.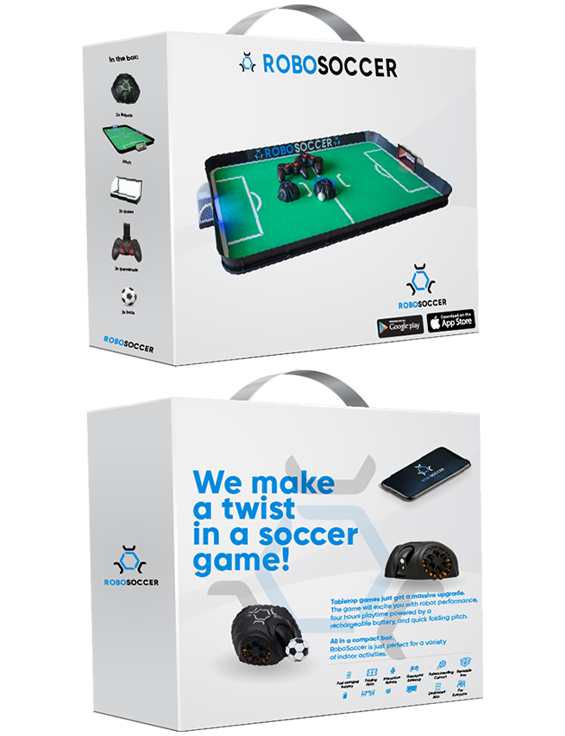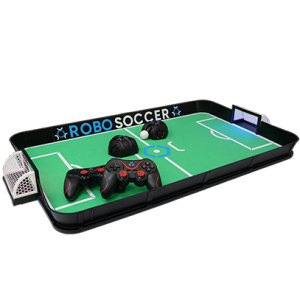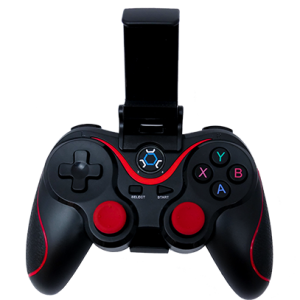 Connection: Bluetooth LE 4.2 BLE 4.0+
Equipped with phone holder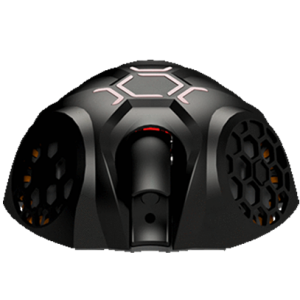 Measurements: 10cm diameter; 4,5cm height
Battery: 2x replaceable Li-Ion 1200mAh
Connection: Bluetooth LE 4.2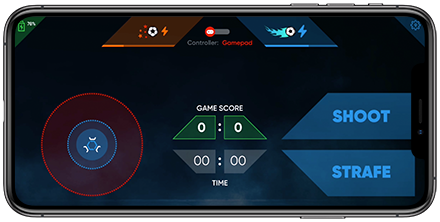 Get Your Early Bird Price
The $99 price will apply to the first 100 RoboSoccer kits, followed by $149 (100 pieces) and $179 (unlimited edition).
Sign up